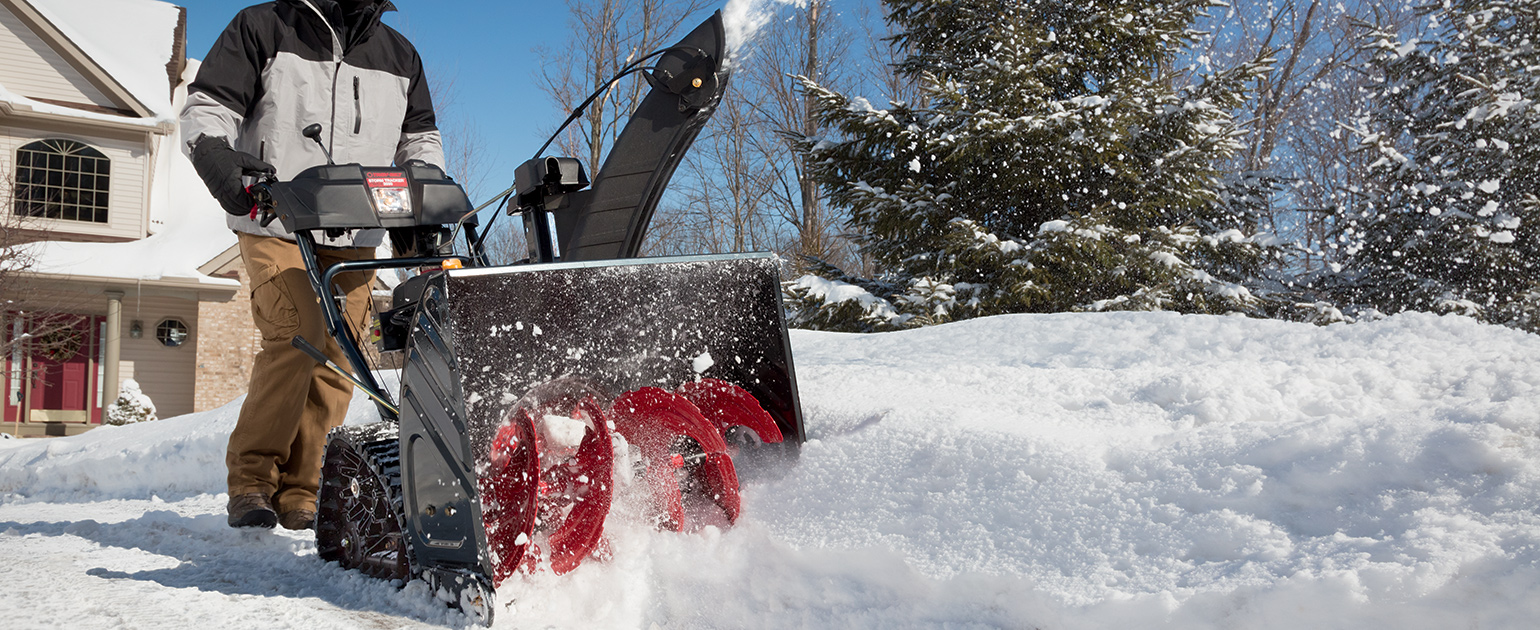 Control the Weather in Your Driveway
Whether you get light snowfalls, more than a foot of heavy, wet snow or you get it worse than anyone else, there's a Troy-Bilt® snow blower to clear the way. Use our product finder quiz to help you choose the right snow blower for you.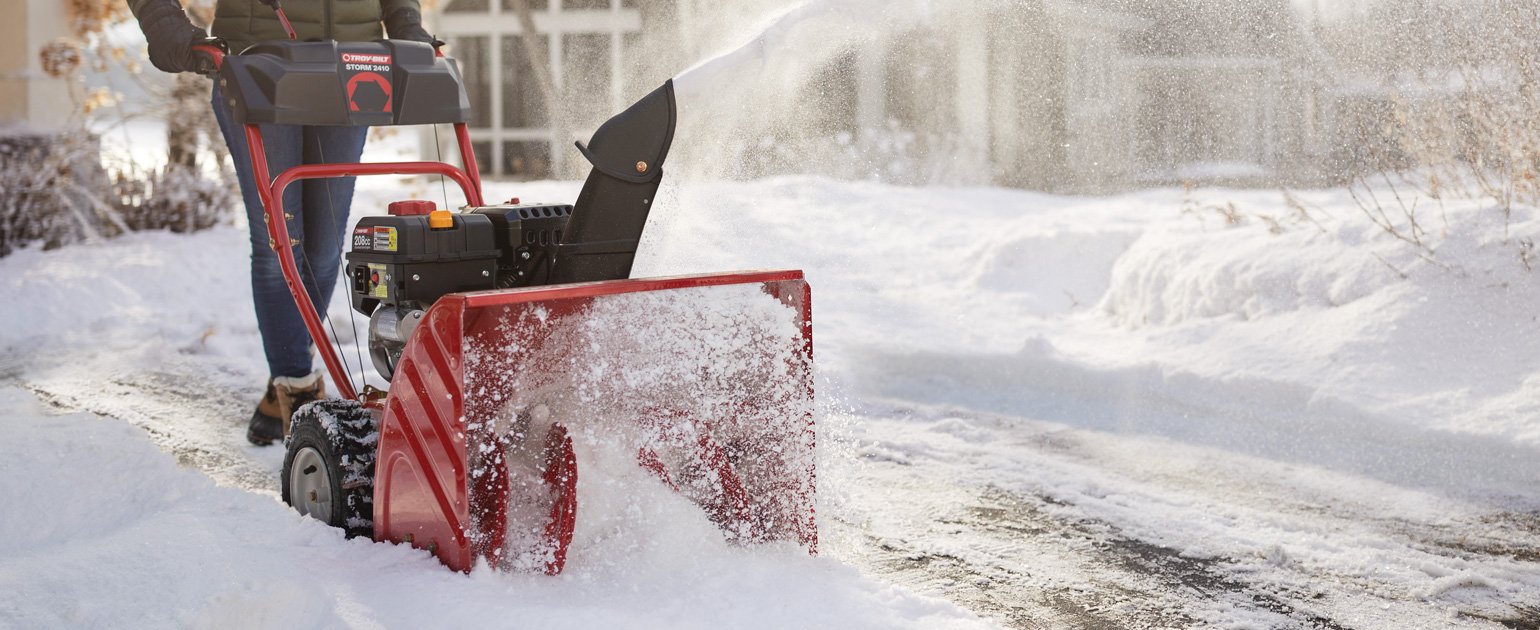 Enjoy seasonal savings with lower prices on the Storm 2410, Storm 2665, and Storm 2625 two stage snow blowers .
Have a question? Just Ask Troy. Simple answers to your questions in the yard.
How to Choose a Snow Blower
Whether you get light snowfalls, more than a foot of heavy, wet snow, or if you get it worse than anyone else, there's a Troy-Bilt snow blower to clear the way. Here, you'll learn about the differences between each category of snow blowers and what type of features you might want. You can also use our snow blower product selector to find the right unit for your needs.
Single-Stage, Two-Stage and Three-Stage Snow Blowers
Single-stage snow blowers are designed to handle 3-9 inches of light, powdery snow. The auger paddle pulls snow into the unit and propels it up and out of the chute in one motion, hence the name single-stage. Because of the auger paddle design, single-stage snow blowers wipe the ground clean, leaving very little snow behind. Single-stage snow blower units are also designed for solid pavement only. Two-stage snow blowers are designed to handle deep, heavy and wet snow. These units use two stages to throw snow. First, the auger breaks up snow and ice, pulling it into the unit. Then, an impeller throws the snow up and out of the chute. Two-stage snow blowers also come equipped with skid shoes, which lift the auger up high enough to avoid picking up gravel - making them ideal for clearing a variety of surfaces.
Chute Controls
Troy-Bilt snow blowers come with a variety of chute controls, which allow you to quickly and easily change the direction in which you throw the snow. One of these controls, the EZ Chute control, is mounted directly on the chute. Others are controlled remotely from the operator's position and make it easier to adjust the chute without stopping. Just One Touch' electric 4-way chute control gives you the ability to control both chute rotation and pitch with just your thumb. The joystick is conveniently located next to the handle grip so you can adjust the chute without even moving your hand. Other control options include the 2-way joystick, remote crank and 4-way joystick. 2-way controls let you adjust the chute direction from side to side, while 4-way controls rotate the chute from side to side and varies the pitch up and down.
Self-Propelled Snow Blowers
When trying to clear large amounts of heavy snow, it's helpful to have a snow blower that does all the pushing for you. Self-propelled drive is available on all Troy-Bilt two-stage snow blowers and has multiple speeds in forward and reverse. This feature pushes the snow thrower along, eliminating the need for you to push. It also allows you to easily control and steer the unit and helps it power through big snow drifts by digging into hard-packed snow and ice.