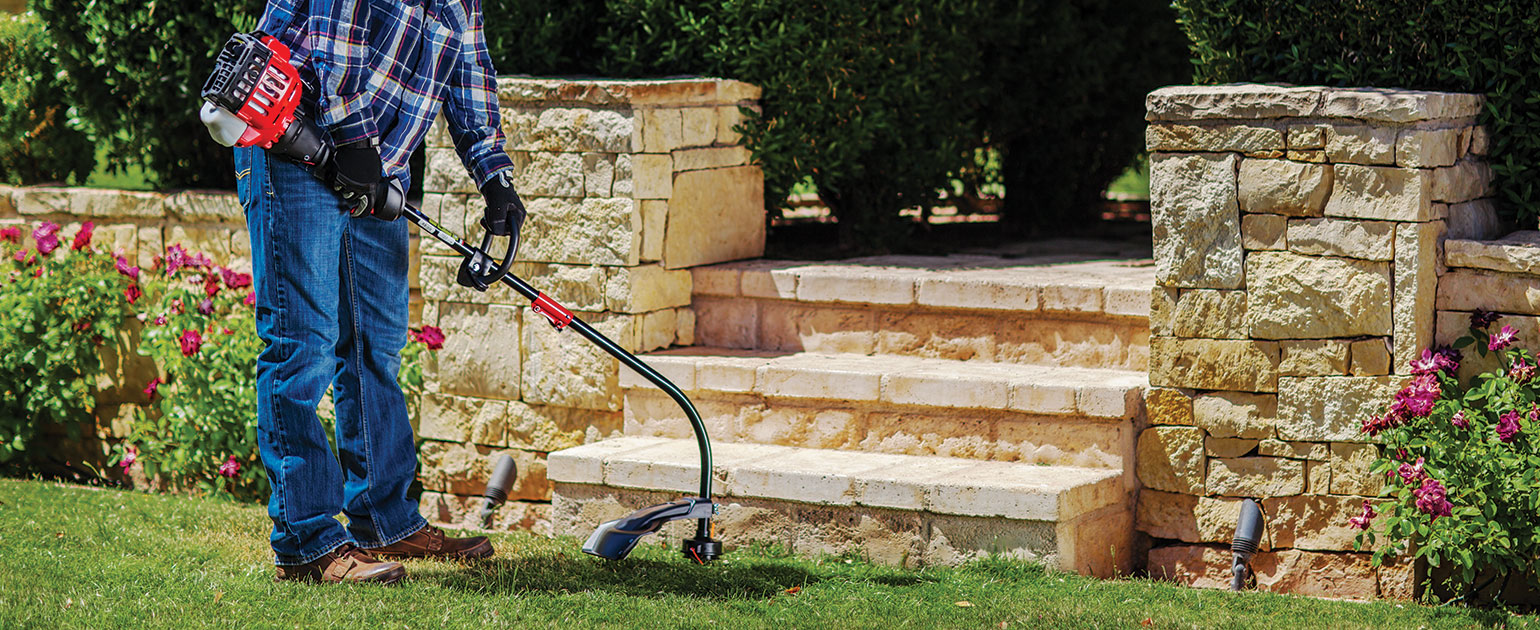 Easy to start.
Easy to use.
Troy-Bilt® trimmers feature a variety of easy-to-start systems and are designed to help you trim quickly and cleanly.
String Trimmers
Features available on select models.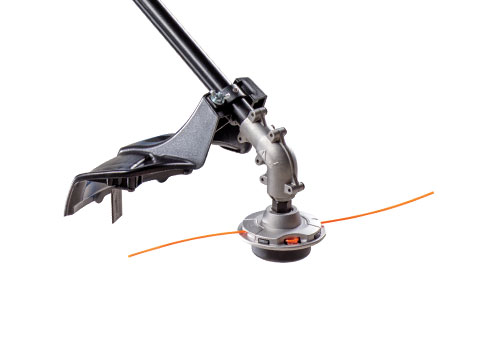 Fixed Line Head
This cutting head loads line in seconds. Simply insert precut lines into the cutting head until even on both ends, and quickly power through your trimming needs.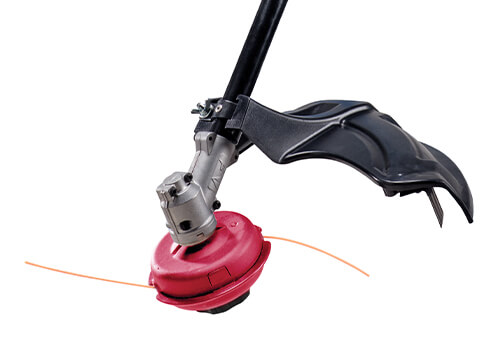 Click N Trim™ Head
This cutting head option saves you time and makes it easy to refill the line without disassembling the cutting head.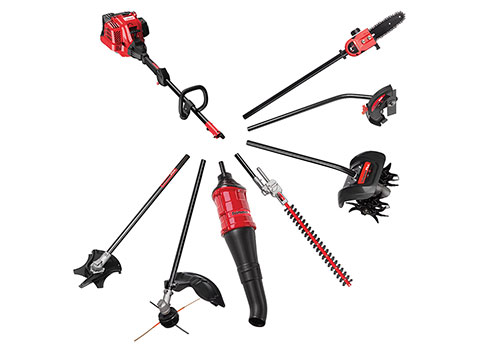 TrimmerPlus® Attachments
Select Troy-Bilt® trimmers can be turned into space-saving lawn care products by using compatible TrimmerPlus® products.
Shop & Compare String Trimmers