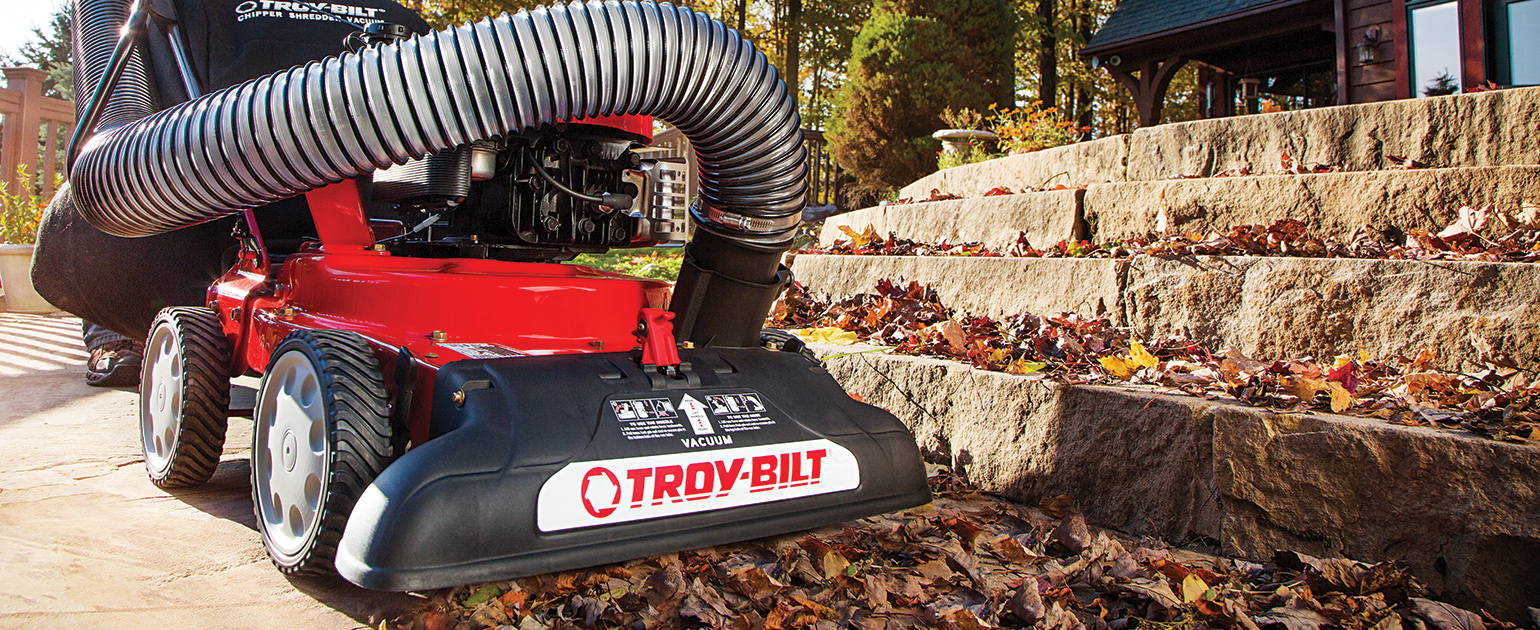 A Machine
of Many Talents
Troy-Bilt® chipper shredder vacs may not look like traditional chipper shredders, but they accomplish similar tasks and have a few added features.
Chipper Shredders Vac Features
Available on select models.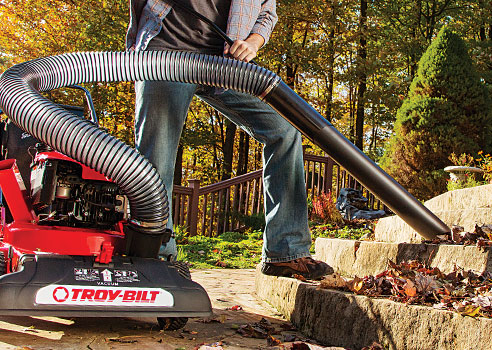 On-Board Vacuum Hose
The on-board vacuum hose on Troy-Bilt's 
CSV lets you easily get into corners, tight 
spots and under shrubs.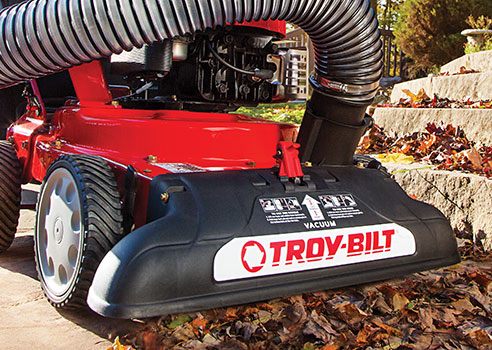 24-in Vacuum Width
A chipper shredder vac provides the benefits of a chipper 
shredder with the added convenience of being 
able to vacuum up leaves and yard debris with a 
24" vacuum nozzle on the front of the machine.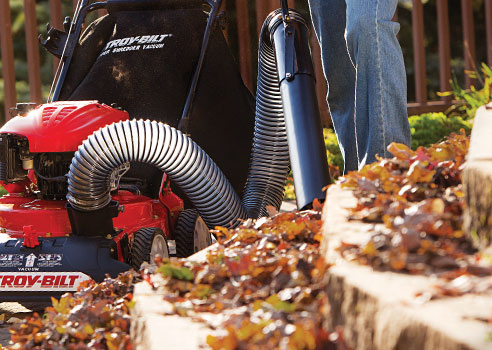 High Reduction Ratios
Our chipper shredders have high reduction ratios, reducing the amount of debris you have to handle.