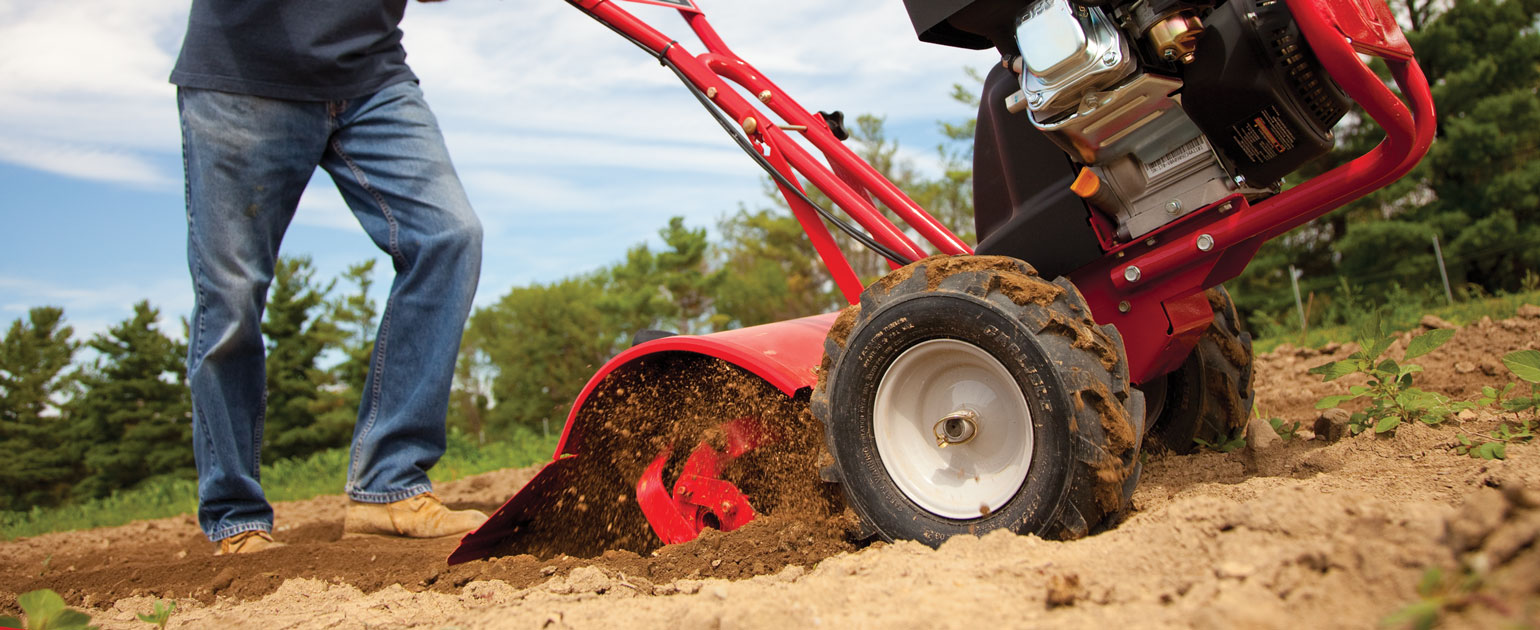 Break New Ground
Power through your tilling and soil preparation chores for many seasons to come.
Tillers
Features available on select models.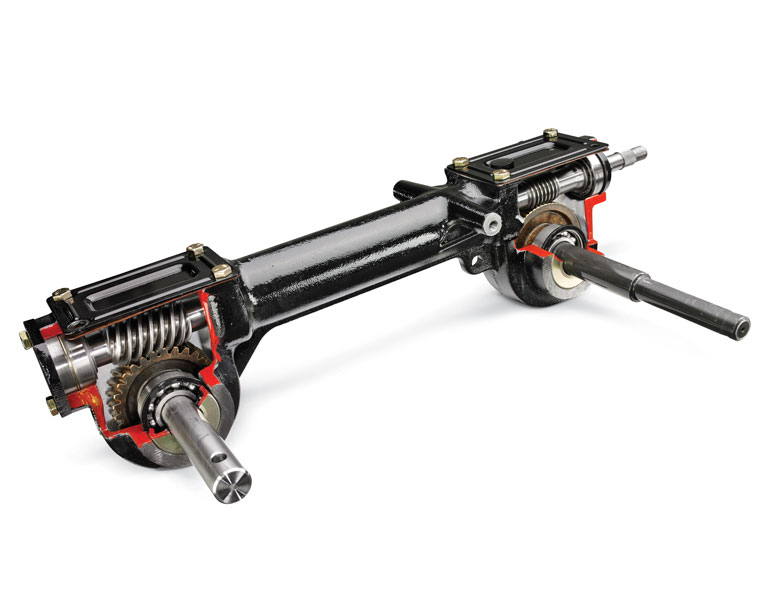 Cast-Iron Transmission
Our tillers use a patented, cast-iron encased transmission with bronze gear drive that provides extra strength and durability.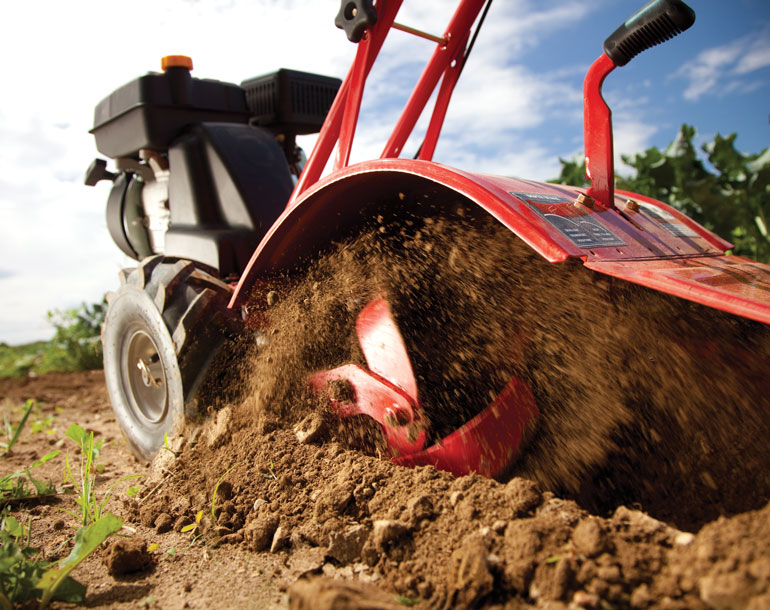 Bolo® Tines
Select Troy-Bilt® tillers feature patented Bolo® tines, that slice, chop and turn to create finely tilled soil, ready for planting.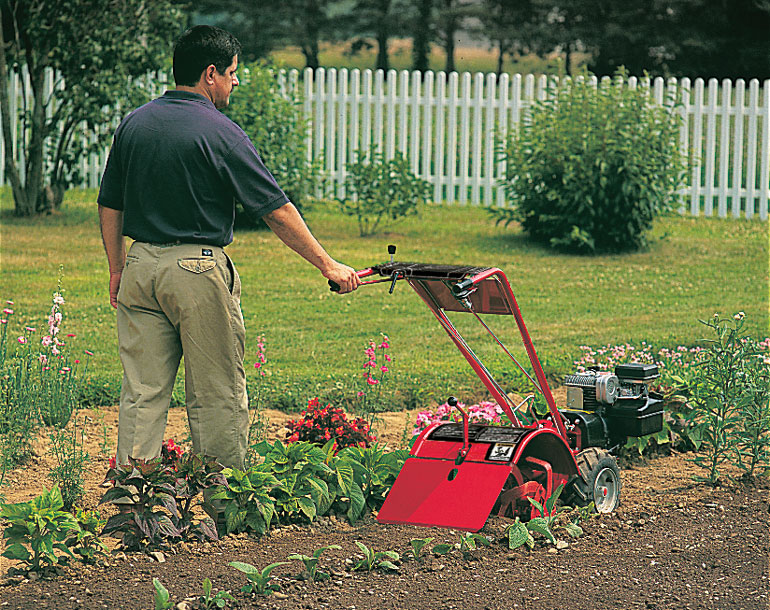 Just One Hand® Operation
Troy-Bilt® tillers have Just One Hand operation, allowing you to cut through soil without stepping on freshly tilled ground.
Shop & Compare
We're working diligently to ensure that our retailers have product for you to purchase. Click here to find a local retailer.
Have a question? Just Ask Troy. Simple answers to your questions in the yard.