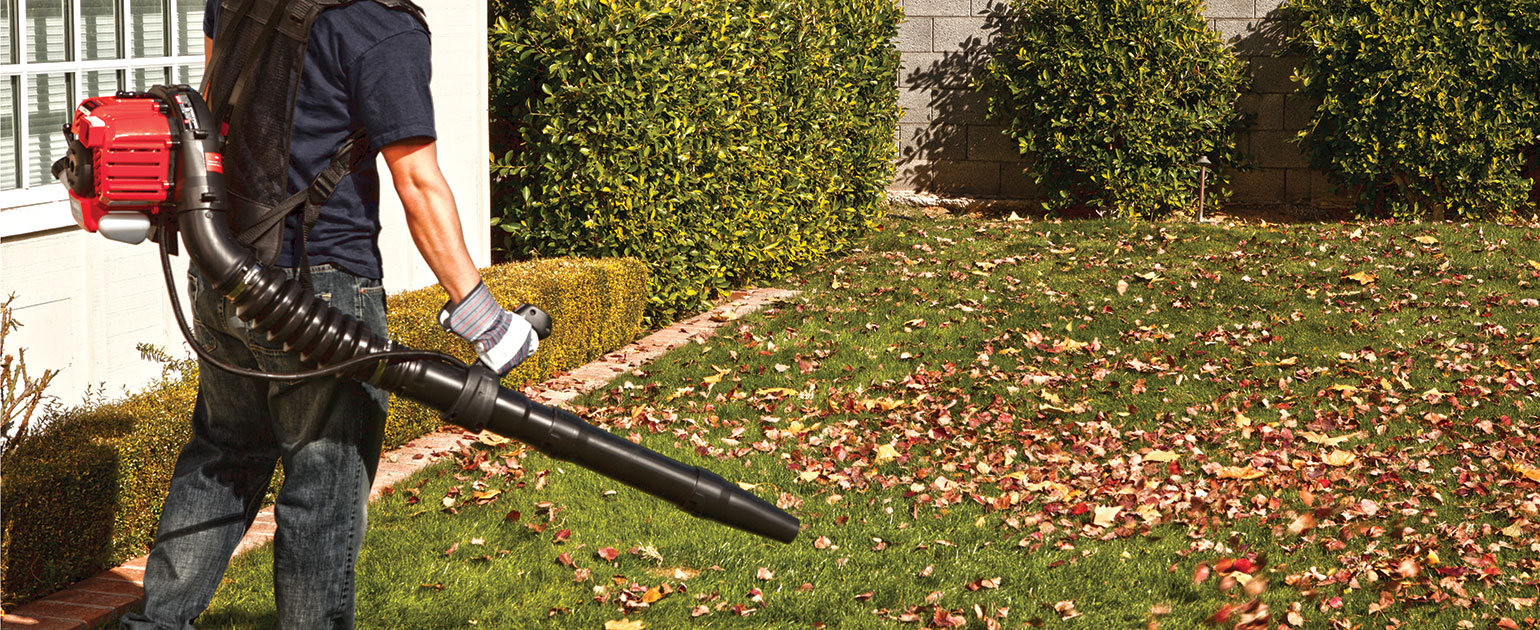 Clearing Debris
Is a Breeze
Troy-Bilt® has a full line of handheld, backpack and wheeled leaf blowers that come with a variety of features perfect for any task.
Leaf Blower Features
Available on select models.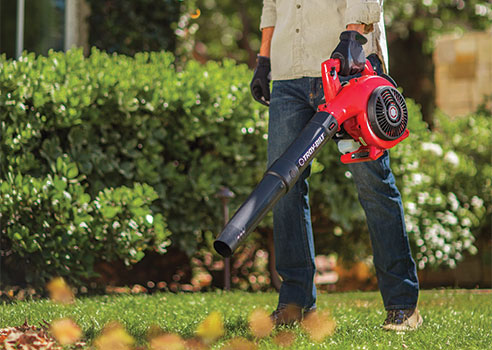 Easy Starting
Designed for easier pull starts, Troy-Bilt blowers come with SpringAssist™ technology. Select blowers feature Prime, Flip & Go™ for 3-step starting.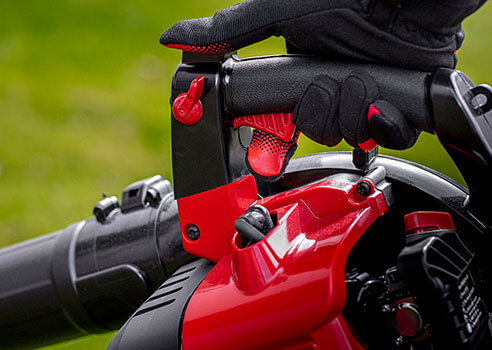 Variable-Speed Control
Handheld blowers with variable-speed control throttle and cruise control will help you clean up leaves and debris with ease.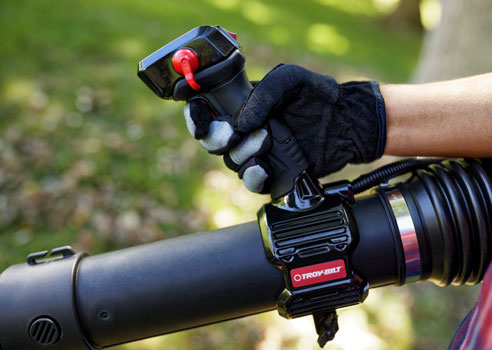 Jump Start
Take the effort out of starting with JumpStart™ power start technology. Attach JumpStart to any JumpStart-capable Troy-Bilt® unit and start with the push of a button.
Shop & Compare Leaf Blowers
How To Choose a Leaf Blower
There are a few things to consider when choosing a leaf blower. The size of your yard, amount of leaves or debris you need to clear, and ease of use are all factors that will help narrow your search.
Miles per hour (MPH) and cubic feet per minute (CFM) are the two measurements used to rate the power and speed of most leaf blowers.
Miles per hour is a measurement of how fast air comes out of the leaf blower, and is more helpful for moving heavier debris.
Cubic feet per minute is a measurement of the volume of air a blower can move in one minute. The higher these two numbers are, the more blowing powerthe machine will have.
Drive Systems
Handheld Leaf Blowers, also called suitcase blowers, are designed to be used with one hand. They are best for small to mid-sized yards and come in options with or without a vacuum and collection bag feature.
Backpack Leaf Blowers are designed to be more comfortable for longer periods of use. They are more powerful than handheld blowers and feature fully-tensioned suspension systems that evenly distribute their weight across your back.