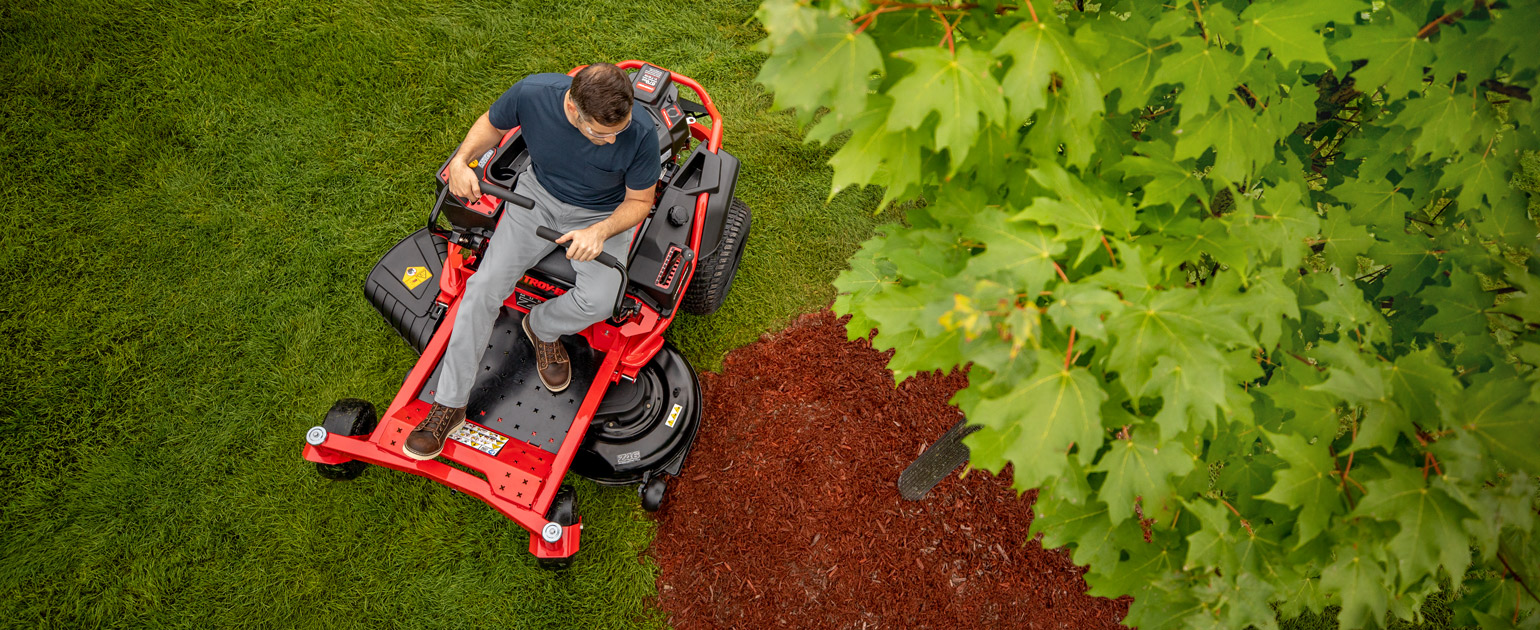 Turn on a Dime
Zero-turn mowers reduce mowing time and allow you to maneuver around obstacles with ease and precision. 
Zero-Turn Mower Features
Available on select models.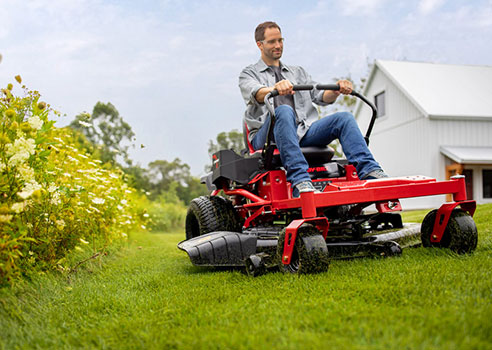 2-Way Adjustable Lap Bars
Large ergonomic lap bars adjust to fit riders of all sizes, and even engage the parking brake as soon as you open them.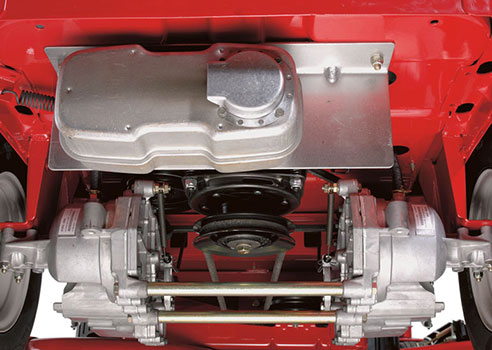 Dual Hydrostatic Transmission
Reduces your overall mowing time by allowing the mower to turn in a true zero-degree radius.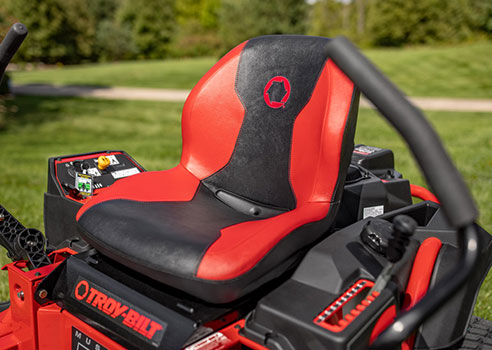 Comfort features
Cushioned, high-back seats and foam grip lap bars provide better support and a smooth ride when working hard in the yard.
Shop & Compare Zero-Turn Mowers