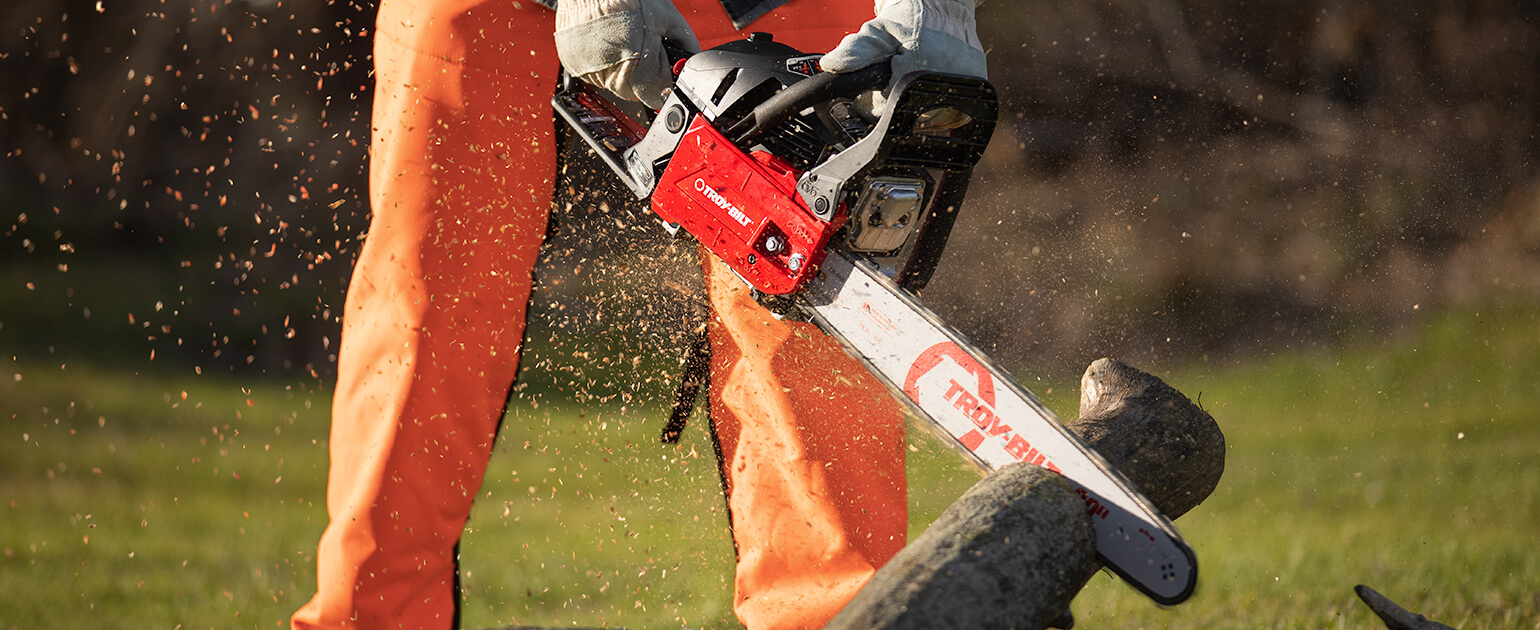 Chainsaws
Tough Cutting, Easy Handling
Troy-Bilt chainsaws deliver the power you need to tackle tough cutting jobs with easier pull starts, better control and greater comfort. Find out which one is best for you.
Chainsaw Features
The strength you need to tackle the toughest tasks.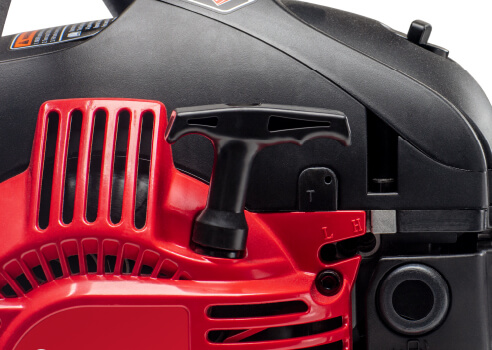 Hassle Free Starting
SpringAssist technology allows for easier pull starts.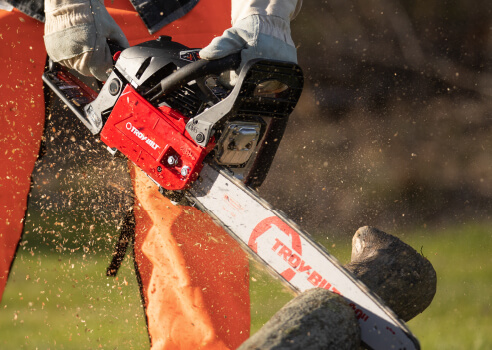 Lightweight Comfort Design
For quick projects or all-day use, reduced vibration makes it more comfortable to grip and maneuver.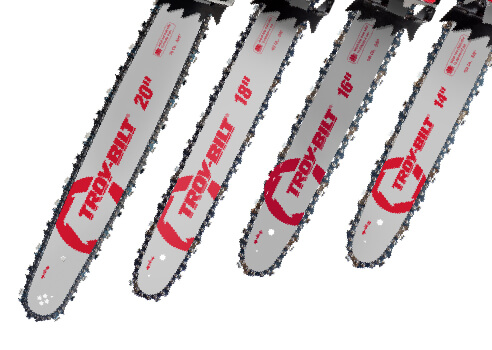 Multiple Sizes Available
With 14," 16," 18," and 20" options available, you'll be able to find the right size for the job.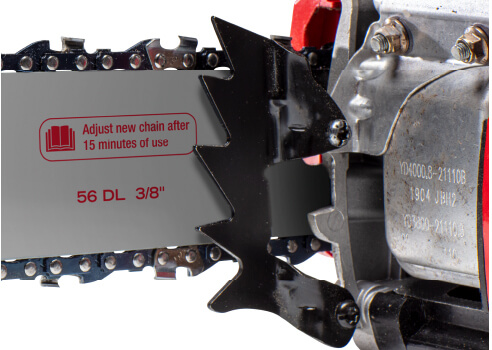 More Control
Bucking spikes provide leverage for more controlled sawing, especially when segmenting a tree.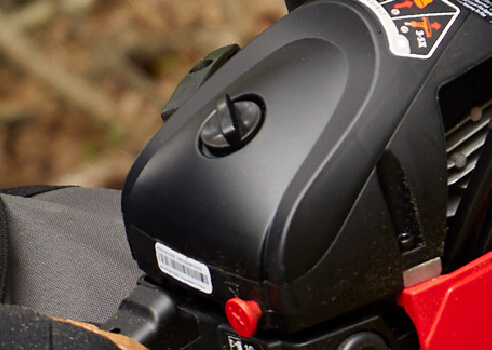 Easy Maintenance
Tool-free access to air filter and spark plug for easy maintenance and optimum performance.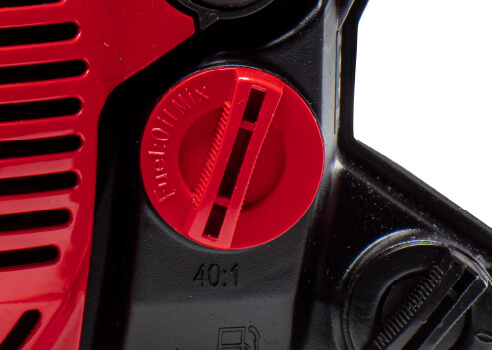 Built In Lubrication
Adjustable, automatic bar and chain oiler ensures proper lubrication.