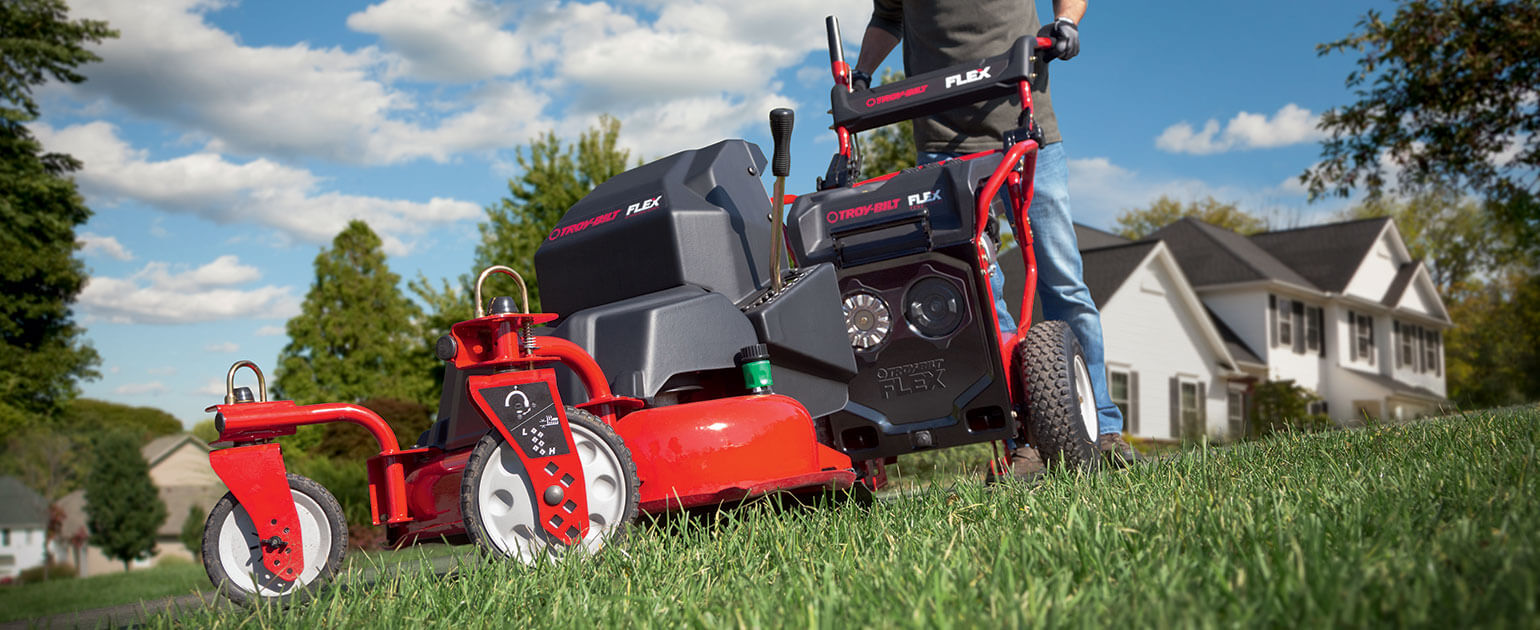 Meet FLEX™
The one rugged, reliable, versatile yard care system for all your outdoor tasks. 
FLEX Features
The first of its kind, Troy-Bilt® FLEX™ redefines outdoor power equipment by featuring one engine with multiple attachments.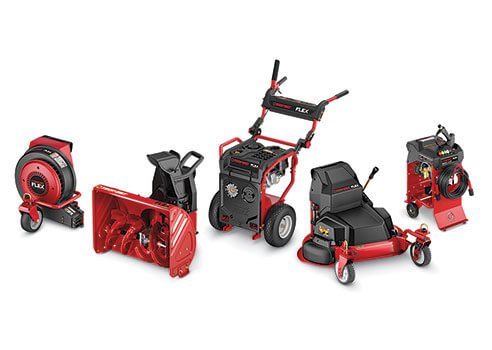 Save Money
FLEX™ lets you handle a variety of yard chores with different attachments, eliminating the need to buy thousands of dollars in single-purpose outdoor power equipment.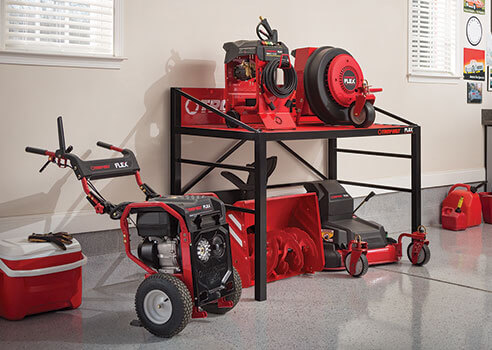 Compact Storage
FLEX attachments are smaller than other outdoor power equipment and reduce your storage footprint by up to 60%.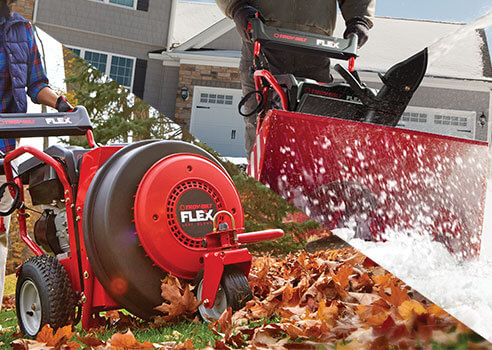 Lower Maintenance Costs and Time
The FLEX Power Base adapts from warm-weather to cold-weather operation with the turn of a dial. And with only one engine, you'll save the time and the cost of maintaining multiple machines.